FASHION & LIFESTYLE EXHIBITION
Organised & Hosted by Saliha Sheeraz , THE SS EDIT offers exclusive fashion & lifestyle trunk show experience in London
ABOUT SALIHA SHEERAZ
In the past decade, Saliha Sheeraz has collaborated with over 100 luxury fashion brands & retailers to support their sustainability and circular economy initiatives by selling end of line & surplus stock of clothing & shoes through sample sale and popup events in London. To date, she has successfully concluded over 40 sample sale and pop-up events attracting a crowd of over 3,000 people per event and partnered with renowned brands like Harrods, Bloomingdales, Dolce & Gabbana, Fendi, Chloe, Dior, Balenciaga, Givenchy and many more.
More recently, she has been involved in supporting homeware retailers in their sustainability projects and helped recirculate unused luxury furniture for brands like Harrods and Versace Home
Since 2011, Saliha has successfully organised & hosted over 40 fashion & lifestyle trunk show events in London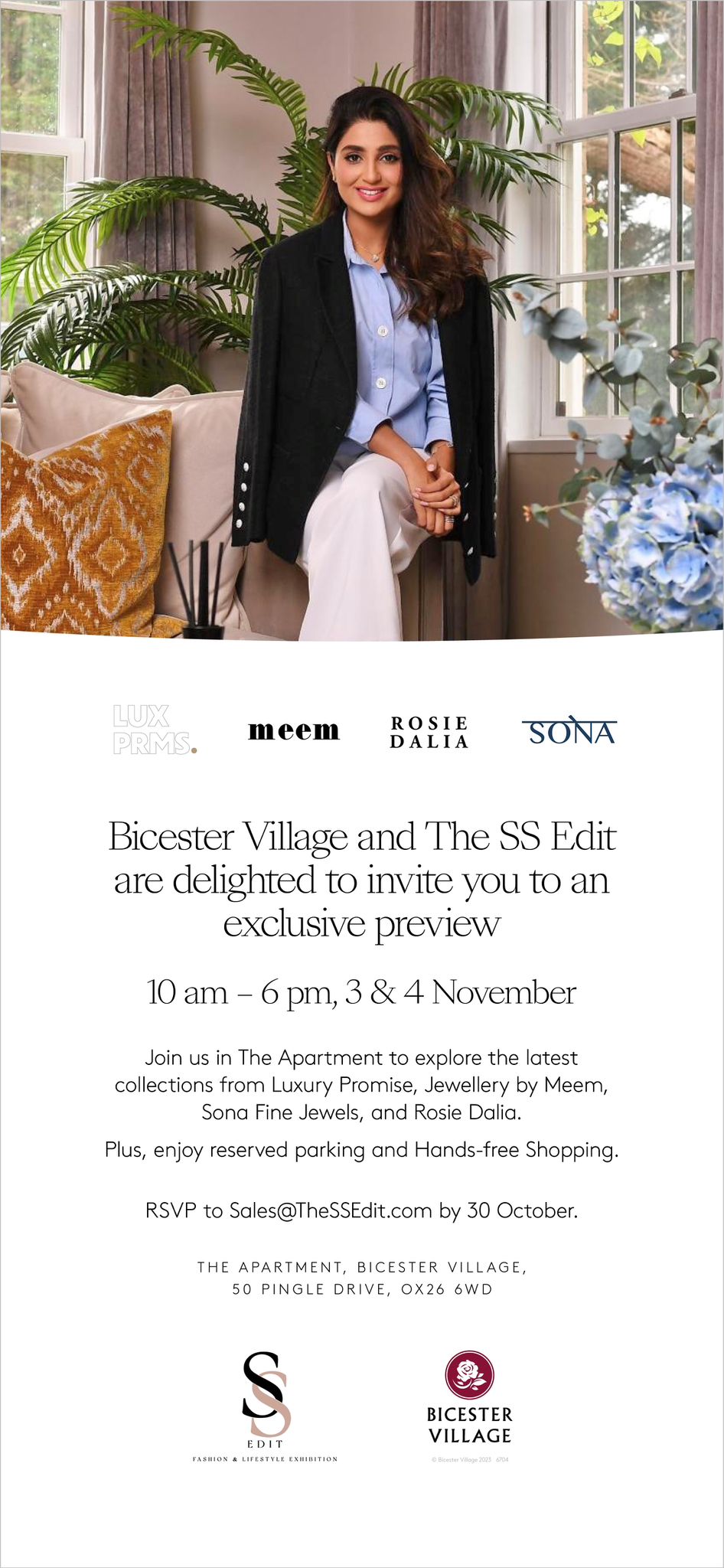 BICESTER VILLAGE x THE SS EDIT EXCLUSIVE PREVIEW EVENT
3rd & 4th November 2023
10am to 6pm
I am delighted to invite you to preview the beautiful collections of our curated brands. A Vintage Chanel ready-to-wear capsule collection as well as some of LUXURY PROMISE's most popular pieces will be featured.
MEEM will showcase stunning jewellery, while SONA has curated the best Indian jewellery brands. There will be beautiful homeware and kidswear from ROSIE DALIA who offers perfect gifts for any occasion. Special discounts will be offered by all the brands during the festive pop-up.
The number of appointments to attend are limited and will be in high demand, so please RSVP as soon as possible.
All guests will enjoy an extra 10% off on the Bicester Village prices in selected boutiques along with hands-free shopping.
Kindly note that this is a private event.
Email: sales@thessedit.com
BOOK YOUR FREE SLOT
OUR RECENT EVENT - JUNE 2022, JUMEIRAH CARLTON HOTEL, LONDON
ABOUT OUR EVENTS
FOOTFALL

APPROX. 1000 TO 2000 PEOPLE PER DAY.

DEMOGRAPHICS

AGE 16 YEARS TO 70 YEARS. 70% FEMALE. 60% VISITORS ATTEND WITH FAMILY

ATTENDEES CONVERSION RATES

70% END UP SPENDING OVER £50+

EXHIBITORS RETURN RATE

90% OF THE BRANDS RE-BOOK FOR SUBSEQUENT EVENTS

EXHIBITOR TYPE

FASHION, JEWELRY, HEALTH & FITNESS, HOMEWARE, FOOD & ACCESSORIES

LOCATION

PRIME HOTEL IN KNIGHTSBRIDGE LONDON WITH FREE PARKING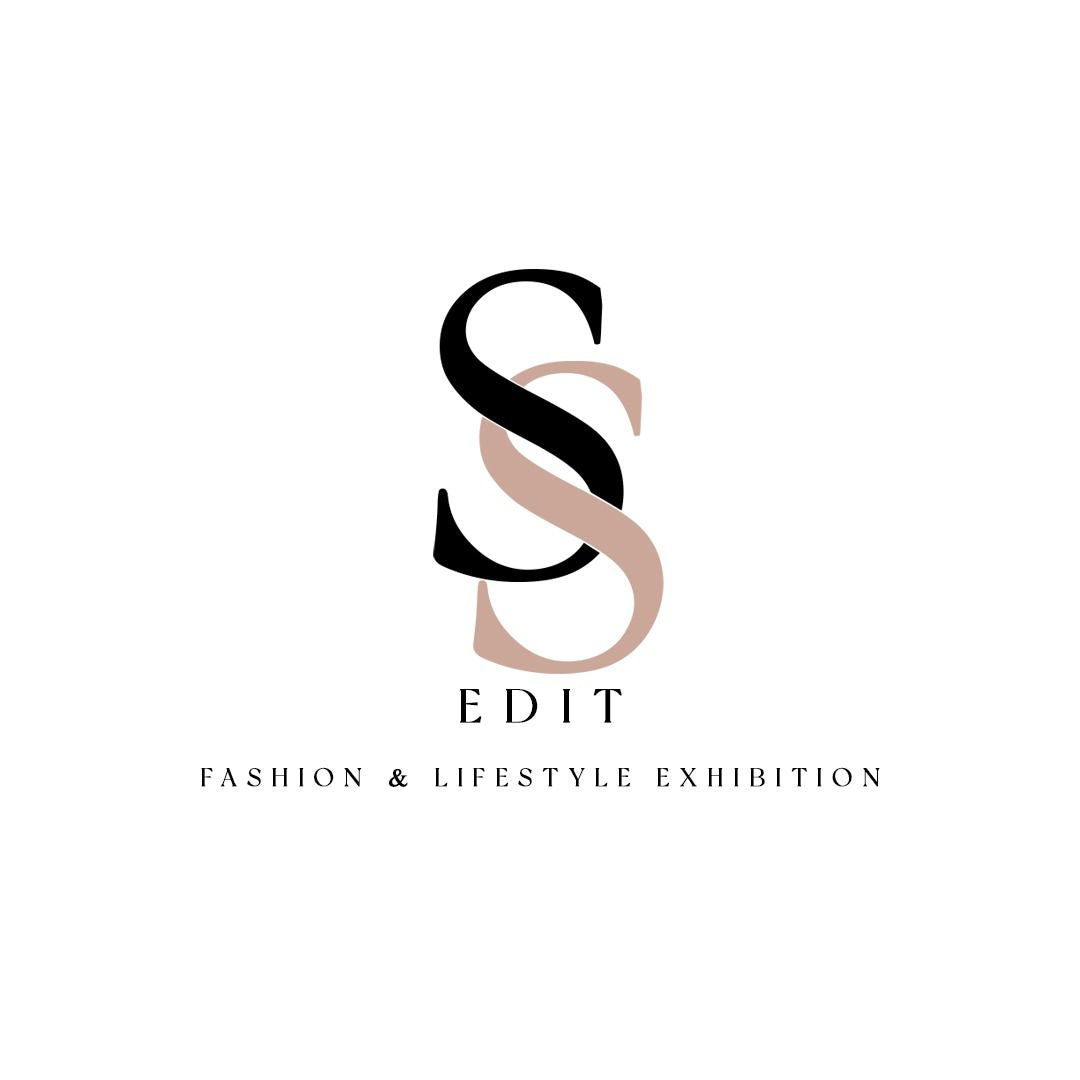 EXHIBIT WITH US
THE SS EDIT offers a unique platform to showcase your products & services to a targetted audience that have a strong purchasing power
With a database of over 10,000 people, media partners including ARY, GEO and Hum TV coupled with handpicked influencers and bloggers, we promote our events aggresively to receive maximum exposure and footfall.
TESTIMONIALS
Banaz Noraddin (Four Season Boutqiue)

Saliha Sheeraz has been extremely professional and goes out of her way to help the exhibitors. Even after the event, she has been part of the growth of my brand and we have built a strong business relationship. I have been an exhibitor with Saliha sheeraz for the past 3 years and I have seen how she cared for each exhibitor and involved the bloggers to support each brands individually. I cant wait to join her under her new brand. I highly recommend her and wish her all the best on her new journey.

Sana & Selma (Team Zena Attire)

We have been a part of the The Exhibit for over 5 years, working with Saliha Sheeraz who was the face of the The Exhibit London. She is someone who made us feel a part of the exhibit with her positive aura. She is soft-spoken, trustworthy and always looks after exhibitors throughout the process from booking the event to the day of the event. We are looking forward to t aking part in the The SS Edit. We wish Saliha all the best for her new venture